Picture This! Experience Registration
00041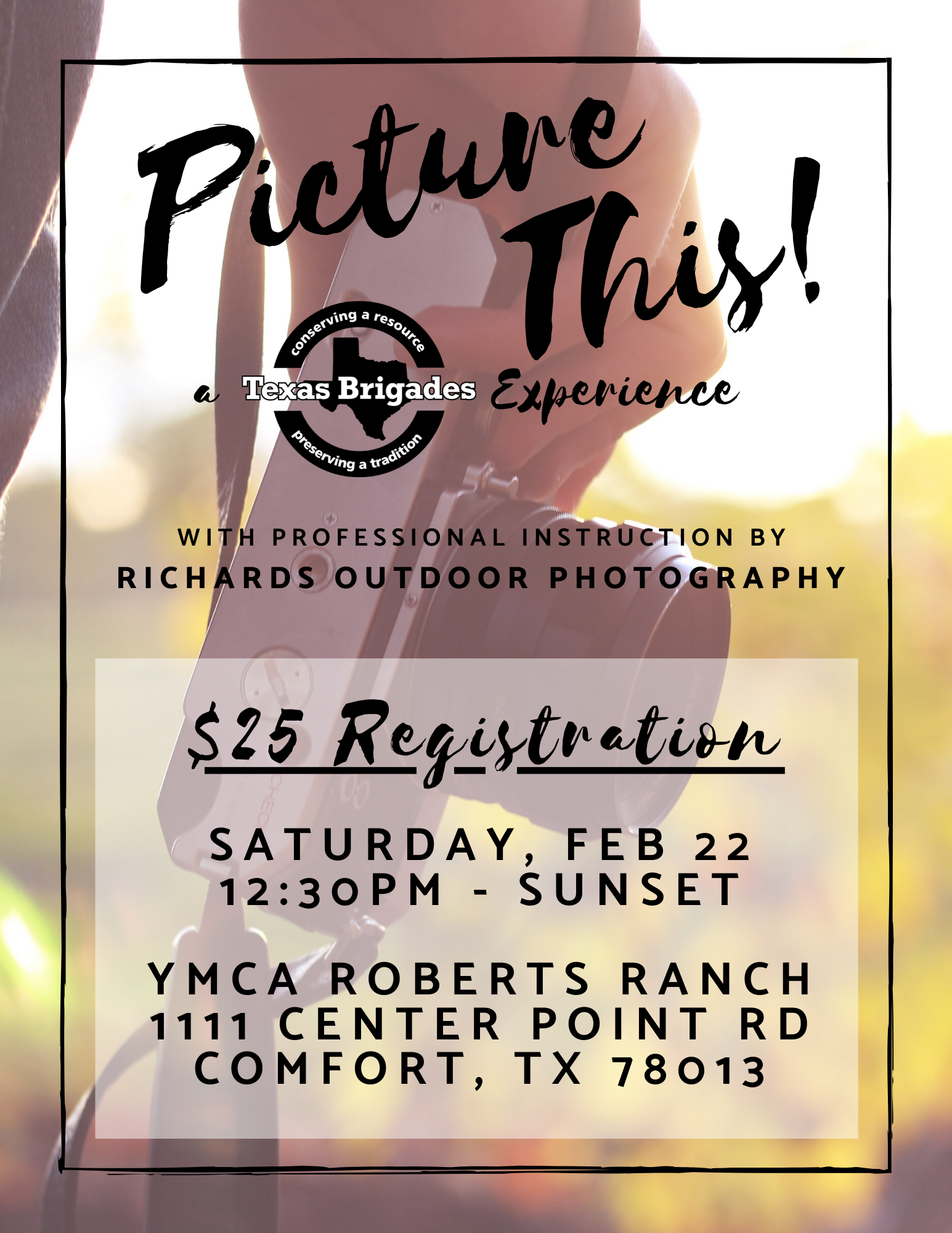 $25 Registration Fee per family/group. Each family/group must also complete a registration form...
REGISTRATION FORM HERE: https://forms.gle/MmTnw2xkKydLbeBM9

This Texas Brigades Experience is co-hosted by YMCA Roberts Ranch & Richards Outdoor Photography.
February 22nd, 2020; 12:30pm - Sunset
Ages 9 - 17 (12 & under please bring a parent or older sibling).
PLEASE NOTE: one parent/guardian/older sibling per family group is encouraged.
Additional information will be provided closer to the event to those registered.